Posted by: La Coacha
Red carpet reporter and music parodist, La Coacha, has garnered over 100 million hits online. Her name is Spanglish for 'Life coach to the stars'. She offers celebrities frivolous advice on their personal lives as well as their career choices. Her trademark is chisme the Spanish word for gossip, and chisme is what La Coacha is all about! Recently, she is part of Hulu's original series, East Los High (Season 3)!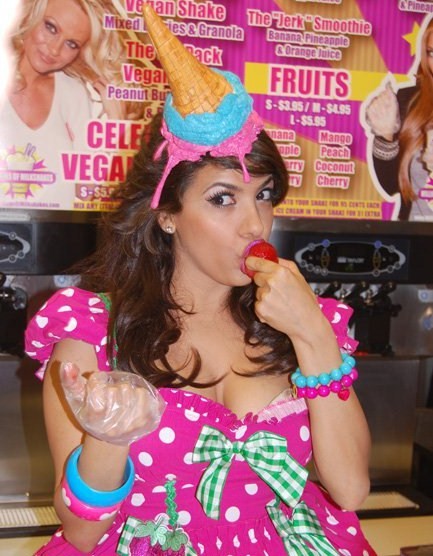 La Coacha joined Hollywood celebs when she got her own signature milkshake at celebrity hotspot, Millions of Milkshakes, making her the first Latina to enter the hall of fame of celebrity milkshakes.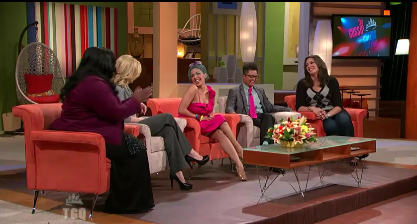 Coacha was a regular on Logo TV's "Gossip Queens" and has been featured on TMZ, E! News, On Air with Ryan Seacrest, NBC, Last Comic Standing and Comedy Central. This Mexican firecracker has also appeared as a gossip commentator for the Spirit Awards, MTV Tr3s and LATV.
La Coacha's Website, ChismeTime.com, has been featured in Star Magazine and was called an addicting pleasure by VH1′s Best Week Ever, in a review which also stated they are hooked on the site!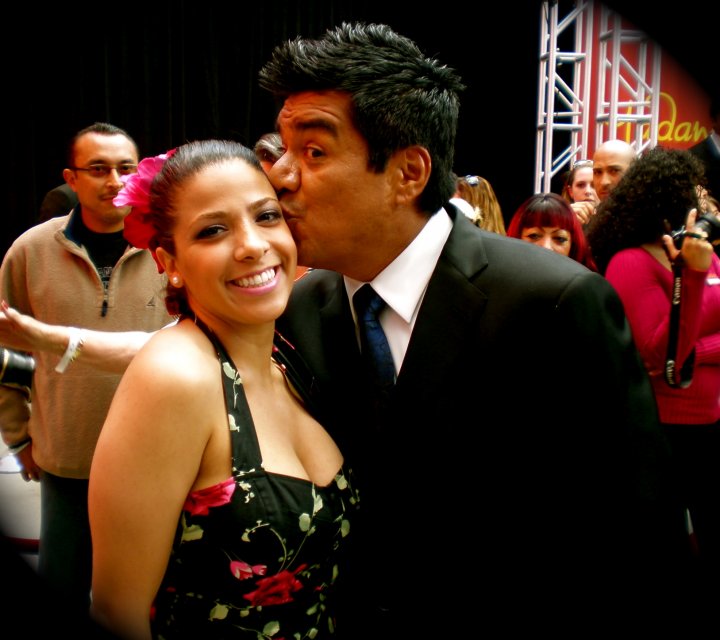 She's even a Wikipedia entry for being a well-know speaker of "Chicano English," alongside Mexican comedians, George Lopez and Cheech Marin.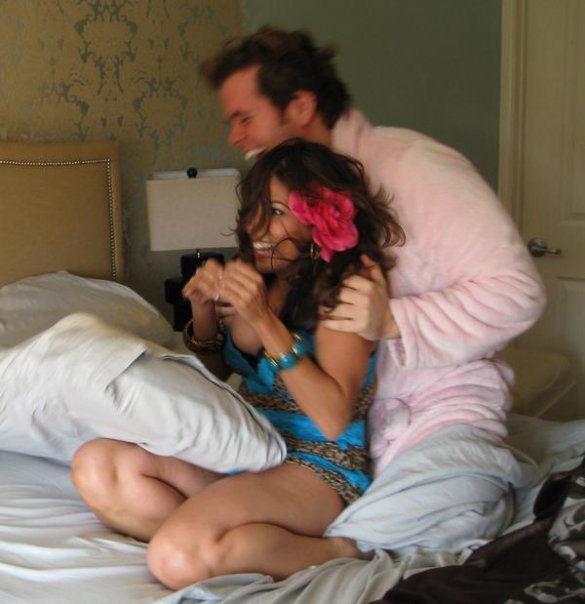 Coacha became Perez Hilton's protege after stalking him for a number of years and forcing him to make, "The Perez Hilton Sex Tape."
Since starting her role under Perez Hilton, celebrities have taken a special liking and notice to La Coacha, granting her juicy and obnoxious interviews on the red carpet such as at the Grammys, Cannes Film Festival, MTV VMAs, American Music Awards, BET Awards, Teen Choice Awards, MTV Movie Awards and more!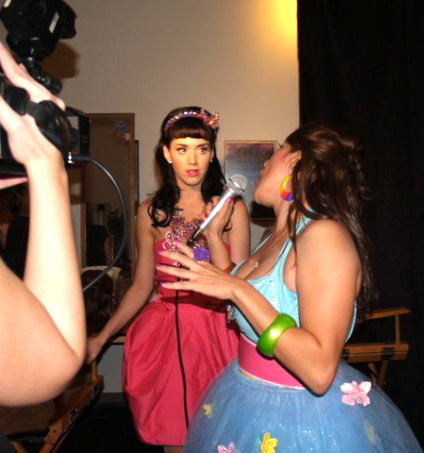 La Coacha has a collection of worldly popular YouTube videos, reaching the #1 spot multiple times with videos featuring Katy Perry, Akon, and Young Hollywood stars in the likes of Justin Beiber, Selena Gomez, Zac Efron, and Taylor Lautner.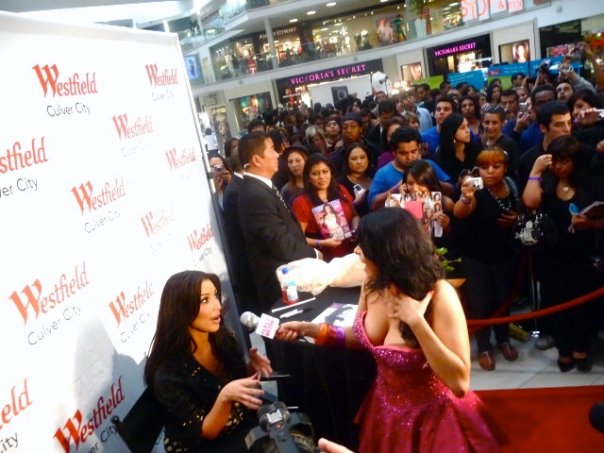 La Coacha has won over the hearts of celebrities like The Black Eyed Peas and Kelly Osbourne who all admit to being big fans. She also made a big impression on the Kardashians during a video stint, which coaxed both Khloe and Kim Kardashian to blog and tweet about La Coacha on their own websites as well as have Ryan Seacrest play a La Coacha parody on his radio show.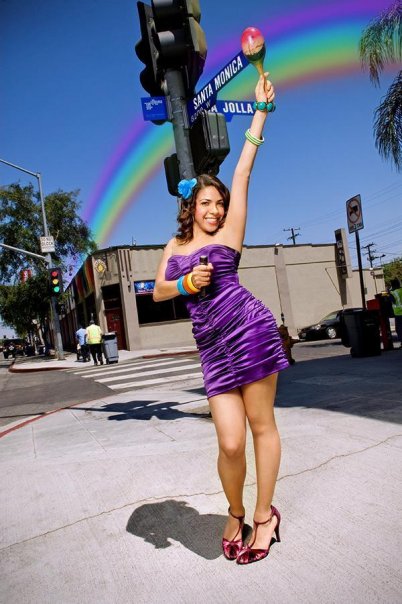 "Chisme Time", La Coacha's online variety and talk show covers celebrity gossip and current events in a light-hearted and funny way, Talk Soup with a touch of Latin flair. She also incorporates segments of red carpet interviews, sketch comedies, and Gaywalking, a popular spoof of Jay Leno's Jaywalking, which find her interviewing members of West Hollywood's and San Francisco's gay communities about the latest celebrity news.
Coacha has the ability to write and produce her own music parodies, hitting millions of views. She applies a unique and comedic twist on hit songs by pop divas: Lady Gaga, Nicki Minaj, Madonna, Britney Spears, Beyonce, Katy Perry, Jennifer Lopez, Whitney Houston, Shakira, Mariah Carey, Christina Aguilera, Will I Am, and more!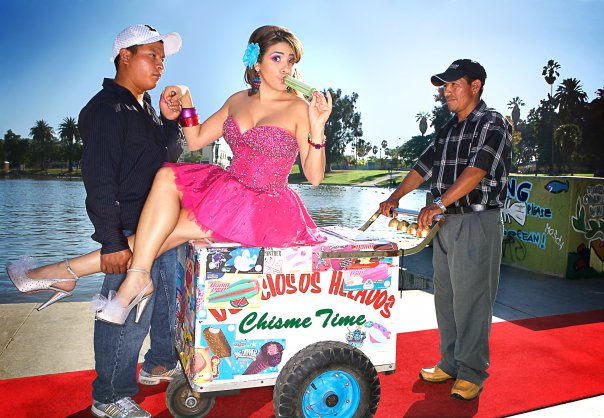 In 2012, Coacha signed a production deal with Maker Studios, an online media company that represents the top Youtube celebrities and bridges the gap with Hollywood celebrities.
No stranger to controversy, La Coacha is feared as much as she is loved. Her thick accent, no-holds-barred sense of humor and wacky videos have angered many, including the resilient paparazzi. But none of that fazes her, because after all, Is Hollywoood!
2011 Reel:
2010 Reel:
2009 Reel:
(Sahag Gureghian/Ruth Lo'Vaca)